This week, we focused on improving the codebase to speed up dev. Of course, we found time to fix a few things.
Thank you for the feature requests and bug reports. Keep them coming!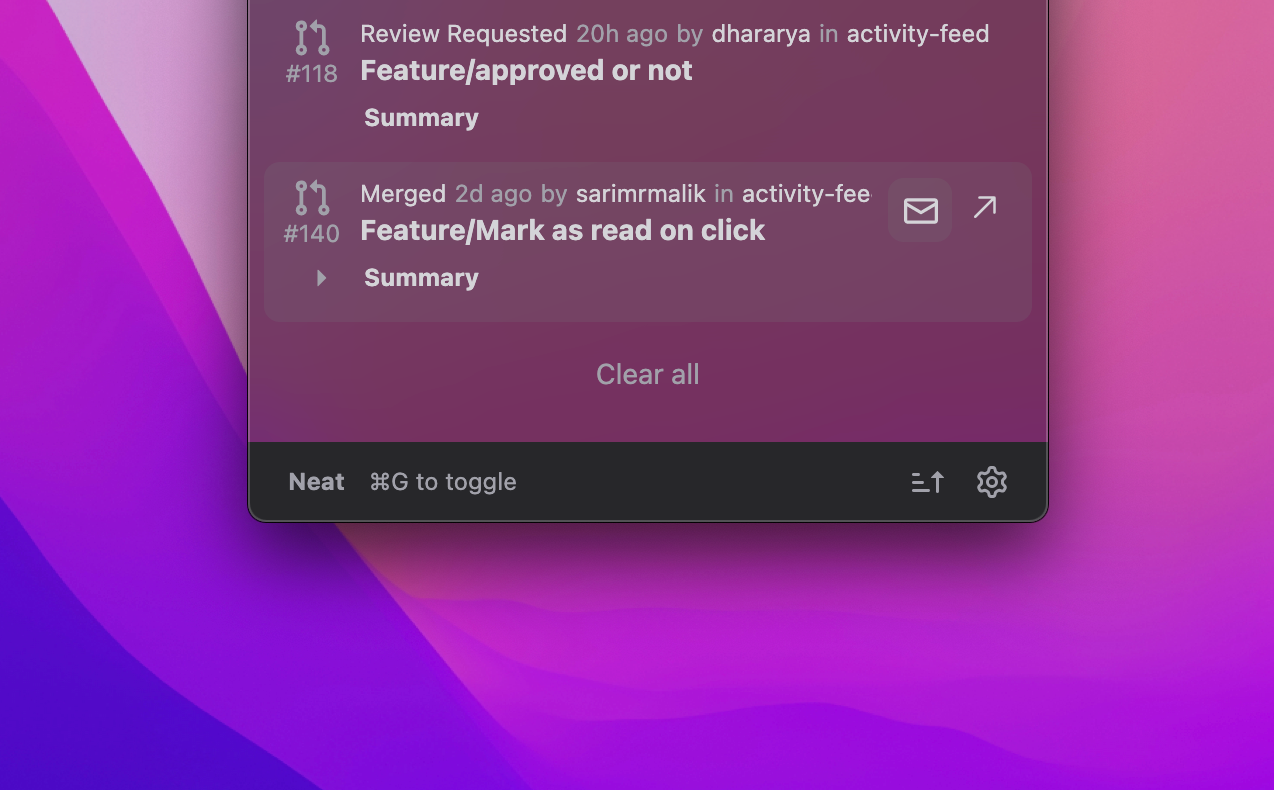 Added
✅
Mark as read when opening in the browser
.
In email, opening a message marks it as read. We heard many people expect this, so we made it optional.
✉️
Mark as unread
If a notification marked as "read" needs new attention, it can now be revived. Click the envelope icon on a notification in the read section. There's some delay.
Fixed
Notifications for threads you're subscribed to were showing as "manual".
Misaligned dropdown button for long issue/PR descriptions.
Improvements
More consistent icons. We use the Octicons library from GitHub.