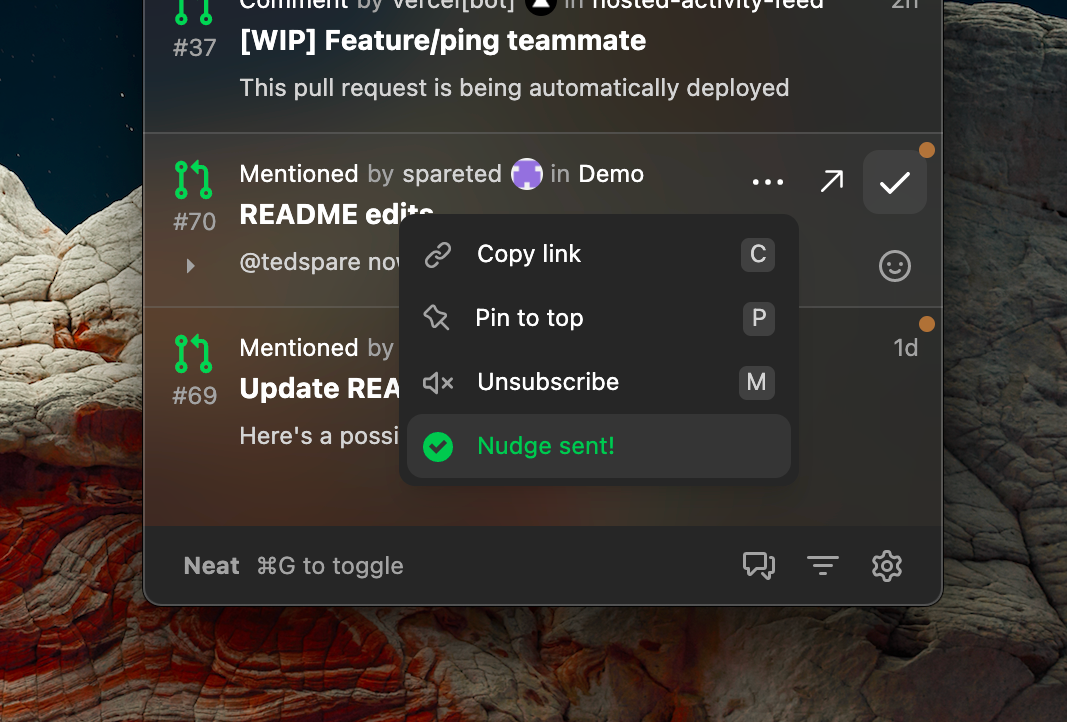 Added
Nudge. Remind a PR reviewer or author to take a look at the PR.
Fixed
Muted items were showing in the Pinned section and breaking keyboard scroll
Some PRs that were irrelevant to you showed as actionable 🟠
Change requests were not showing as actionable
Improved
Distinguish "unsubscribe" from "mute"